She Who Tells A Story Through Her Art
This month we celebrate Women's History Month, an annual celebration of women's achievements around the world throughout history. Women have always made art that draws emotion out of viewers — but they haven't always been recognized for it. That's why the National Museum of Women in the Arts (NMWA) hosts the "name #5WomenArtists challenge". The campaign calls attention to the fact that women have not been treated equally in the art world, and today they remain dramatically underrepresented and undervalued in museums, galleries, and auction houses. In that spirit, here are five inspiring female artists we'd like to honor: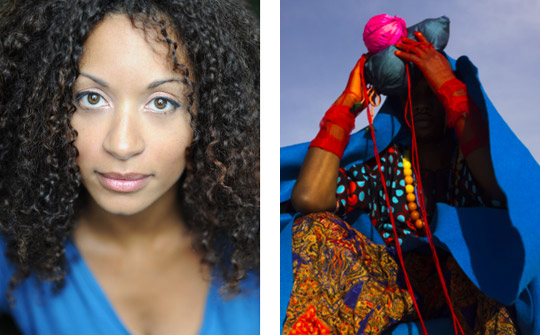 1. After a successful career as an internationally-traveling professional dancer, Djeneba Aduayom progressed into photography and brought her love of movement and emotive performance into her imagery and subsequent directing work. Drawing inspiration from her cultural mix of French, Italian, and African heritage, her concepts and artistic expression is rooted in her personal exploration of the inner worlds that reside in her imagination. In looking within and articulating her creative ideas in a visual abstraction that beckons interpretation, she hopes her works allow the outside viewer to travel to a universe of their very own making.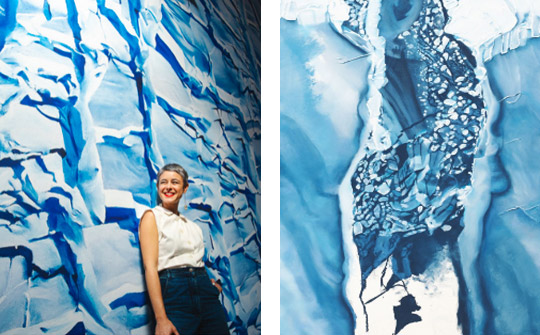 2. Zaria Forman documents climate change with pastel drawings. She spent the last 15 years visiting glaciers in polar regions, speaking with Inuit communities, and documenting her findings through her medium of choice: soft pastels, which she blends and smudges onto paper to create large-scale, hyperrealistic portraits of the melting beauties. "They have such personality," she says, noting glaciers' constant rumblings, pops, and crackles. "You feel their presence."
3. Amanda Phingbodhipakkiya is a neuroscientist-turned-artist who, according to her website, strives to make "the invisible, visible." She showcases her activism work through a variety of art mediums from large murals to AR animations to 3D printed sculptures. "I believe art has a responsibility to question preconceived notions and create new possibilities," she states on her website.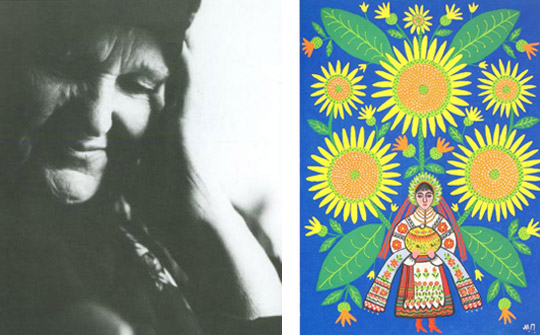 4. Picasso once said after visiting Maria Primachenko's exhibition in Paris, "I bow down before the artistic miracle of this brilliant Ukrainian." 25 of Maria's world-famous masterpieces inspired by folk legends and fairy-tales have been destroyed as a result of the Russian invasion of Ukraine.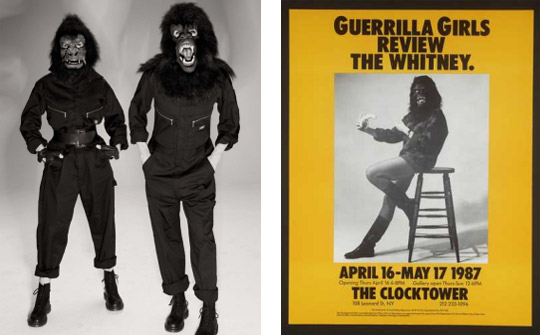 5. And of course, we must honour the Guerrilla Girls, an anonymous group of feminist, female artists devoted to fighting sexism and racism within the art world. The group formed in New York City in 1985 with the mission of bringing gender and racial inequality into focus within the greater arts community. Since then, over 100 women have joined their collective, creating poster paste-ups, billboards, protests, books and projects, all armed with a feminist message, one aimed to trigger social change.